Born in the USA of Greek heritage,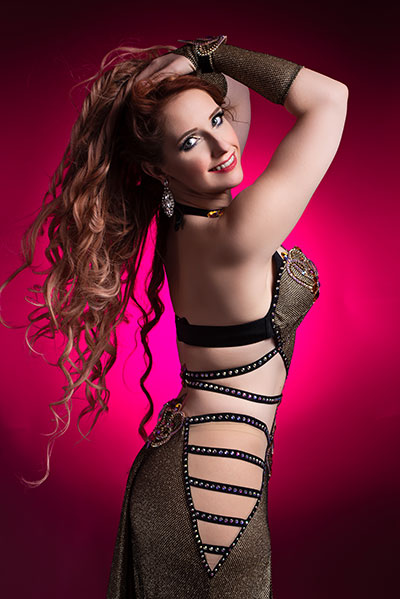 Athena has been trained by master teachers in New York City, Egypt,Lebanon, and Turkiye. Athena has traveled the globe dancing. She lived for nearly a decade in Athens, Greece, where she co-organized a successful annual International Bellydance and live music event, Habibi Tsiggana Festival, and is also a founding member of Kazafy Troupe Greece,  created by Reda-Style dancer from Egypt, Mohammed Kazafy.
Athena's dance background began from childhood with years of dedicated training in Classical Ballet and Modern Dance, graduating from the famous Performing Arts High School Walnut Hill as Dance major. Her education continued with special training at Laban Centre London and at New York University, from which she holds both a Bachelors (BA) and a Masters of Arts (MA) degree in Dance & Culture (Performance Studies).
Athena has been awarded First Place prizes in International bellydance competitions throughout Europe and in Egypt and is now frequently invited to teach workshops and judge/evaluate amateur dancers and aspiring professionals.
Athena performed on-contract in several Arabic countries, working with one of the most reputable entertainment agencies in the Middle East, (Lebanon, Abu Dhabi, Dubai, Bahrain).  She performed regularly on the most reputable stages in the tourism sector in Istanbul, Turkiye.
Athena travels often to teach at international festivals and performs for special artistic projects/family and corporate events.
​
Athena is based in the heart of the Aegean, splitting her time between Athens, Istanbul, and the Turquoise coast of Anatolia.  Athena now also offers dance classes online for any level of dance experience.
Click here to learn more about her classes.